3-in-1 Travel Tripod Review
Article Review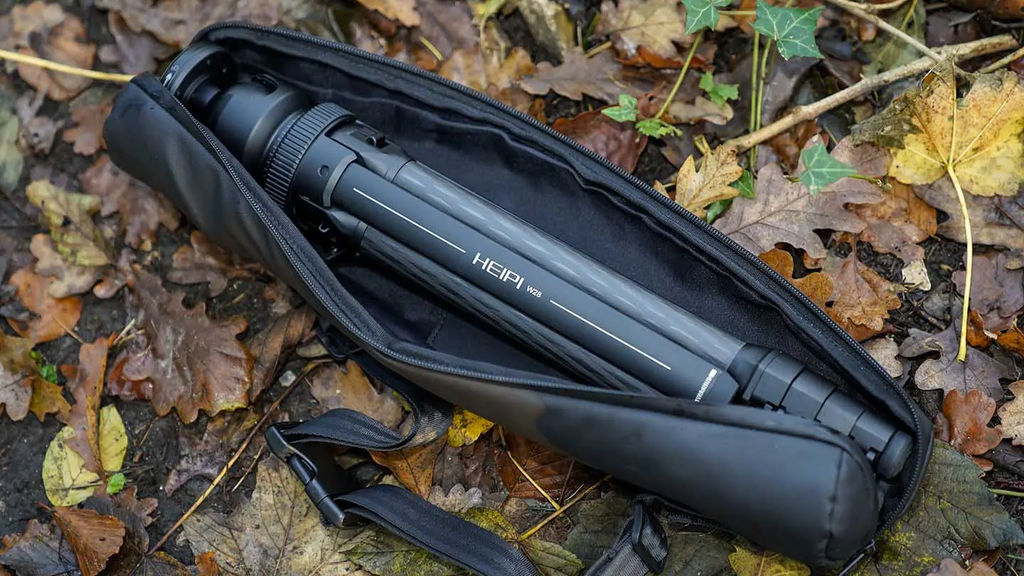 "HEIPI is a travel tripod with slick-look carbon legs, a highly engineered ball head, and an innovative main and sub-tripod design. The HEIPI W28 is a travel tripod that innovates in all manner of ways. Firstly it's small and compact, far smaller in bulk than many other travel tripods, which means that it neatly straps to a backpack or will equally tuck inside a day pack without too much trouble."
"The sub-tripod doubles as the centre column, but as the three legs slide into the canopy of the main tripod, the intersection is over a wider area than a standard column, providing greater rigidity when everything is tightened."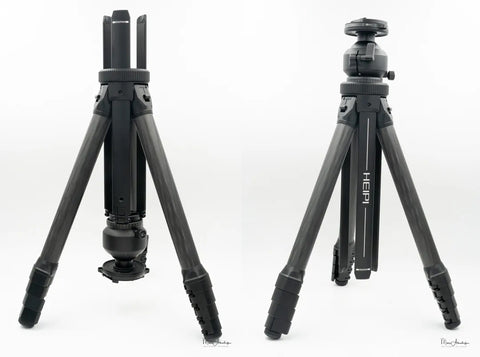 "The most striking with the tripod is the centre column which has in fact 3 pillar: you unscrew the centre column locking ring to adjust height. If you completely unscrew you can detach it and have a secondary tripod or reverse it to attach your camera upside down. The 3 pillar give an extra rigidity you don't find on other thin tripod."
Video Review
"I think having three points of contact is actually more stable, so considering the size and weight I think the stability is absolutely as good as you could hope for."
" It is the best travel tripod I have ever used. Very compact. It has a center column that kind of blends itself into the build of the tripod. It's the right size to be able to drop in the pocket on the side of your backpack."
---